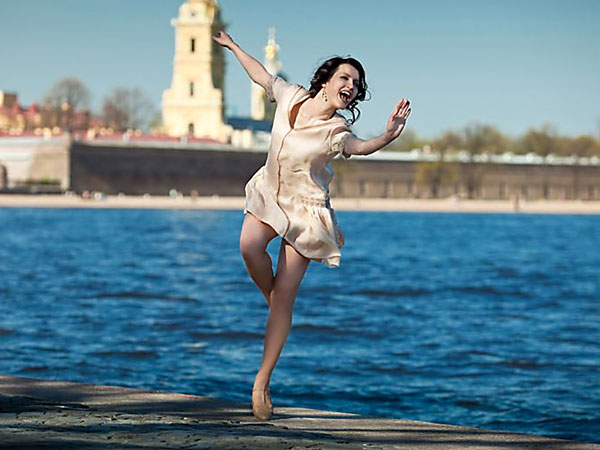 Ksenia's dancing roots lie in ballroom and modern jazz dancing. She was a renowend professional ballrom dancer in Russia before she discovered swing dancing in 2009. She took to it immediately. In no time she was fluent in the different styles of Lindy Hop, Blues, Balboa, Charleston and Tap. Through her love and talent for the dance she built her way up into being an internationally recognised jazz dancer.
News of Ksenia soon spread, and in 2010 she began travelling the world, teaching, performing and competing in all over Europe. A unique performance at the European Swing Dance Championships 2012 brought her 1st award in the Solo Blues dance division. Soon after she was placed 1st in Solo Jazz at The Snowball in Stockholm, confirming her versatility as a dancer.
Today she is one of the world's best solo jazz dancers. Fast, precise and very musical. No one can do the Charleston like her. Just check out some of her dance videos!
At Leapin' Lindy Ksenia is teaching the Authentic Jazz track.