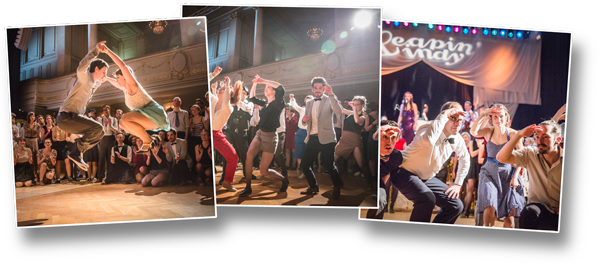 The most memorable Lindy Hop pose
This year Leapin' Lindy has to say farewell to its beautiful party venue at the Kulturcasino. Thus, it is time to capture our memories of the place and take some souvenir photos. To make things a little more exciting, we have decided to turn this into a little challenge that will take place at the Friday party:
If you had to capture Lindy Hop for eternity in one photograph, what would that look like? Don't be shy, find a partner, grab the instant camera and capture your wildest moves and poses. With a little luck you will win one of three great prices!

An impartial jury will judge the photos and choose the three winning teams. The award ceremony will take place at the Saturday party around midnight.